change your look in four easy steps!
Pick Your Style
Let's start with the easiest part, choosing your hairstyle or the look you want to achieve. From Waves to Dreads, our human hair units makes it easier to achieve a natural looking finish.
Pick Your Base!
Choose between Lace or PU.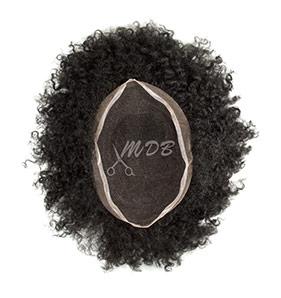 LACE
Our lace hair system is the most breathable for your scalp but provides the least durability.
MAINTENANCE TIP: Its vented freestyle makes it delicate.
PU
Our poly system provides maximum durability, great for guys with an active lifestyle.
MAINTENANCE TIP: Its two-layer, clear base makes it sturdy and easier to clean.
Each unit come on a 8" x 10" base and will require cut to fit.
Pick Your Color!
Choose your color. Our color option are below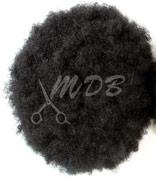 1 - jet black, 1B - black, 2 - brown, Black/30% grey, Black/10% grey
Get your Starter kit!
Don't forget your Starter Kit so you will have all the Product you need. Also available as add on with hair unit.
MAINTENANCE TIPS